Floating Valet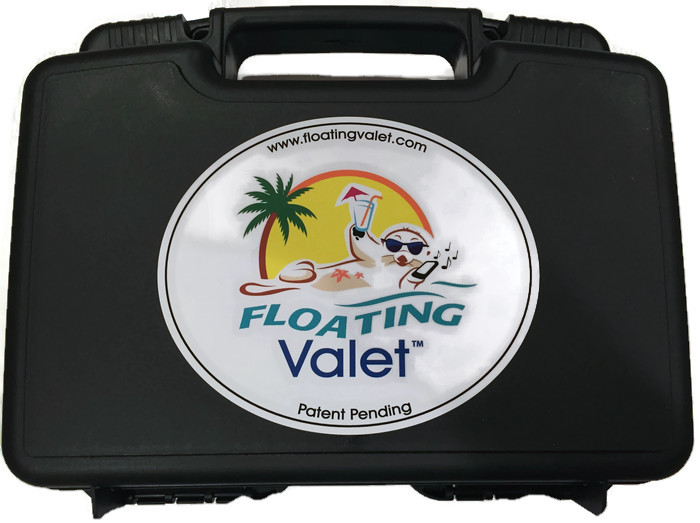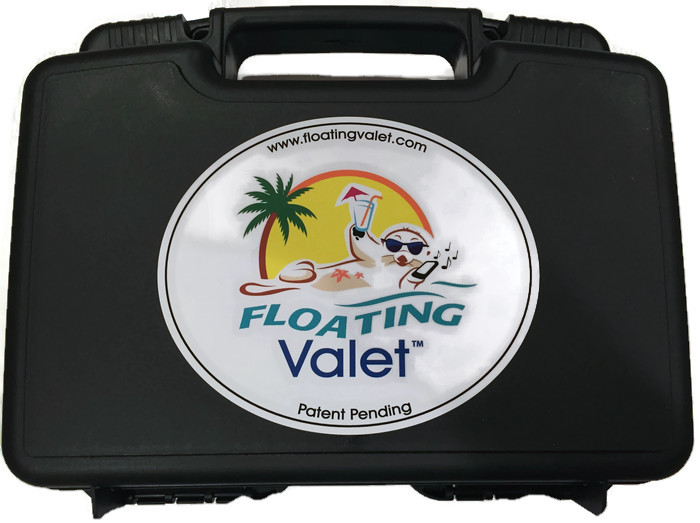 Floating Valet
Included features: sturdy, high-quality, flip-open case with handle, lockable latches and pre-installed, removable, foam inserts pre-cut for waterproof bag (included), drink holder, game ball and its catcher (included), and storage cavity for optional anchor
Available in green or black exterior
Choose regular waterproof bag for iPhones up through iPhone 6 and other phones less than 5.5" long, or XL waterproof bag for phones/devices 5.5" to 8" long
IMPORTANT! Every base Floating Valet case ordered here can be upgraded with any combination or all of the featured "add-on" items shown/offered via the SHOP page, such as the anchor, tether, and GoPro mounting kit. When ordered together with the base Floating Valet case, add-ons will be pre-installed prior to shipment. Extras of any add-on can also be ordered and shipped separately. This includes an additional waterproof bag, perhaps in the other size from your selected size to be pre-installed, in case you upgrade to a larger phone, etc. For the BEST VALUE, consider our "Fully Loaded Floating Valet" which includes all of these add-ons at a nicely discounted price!
Floating Valets make GREAT GIFTS TOO! Take advantage of our great deal on a 2-pack offered on our SHOP page and save $10!